Exceptional Appliances Unrivalled Experience
Welcome to Klover Ireland, where we hope that we can help you to make the right choice in terms of a new wood pellet stove or boiler for your home. Our authorised Klover Dealer Network are eager to assist you in any way that we can.
Choosing KLOVER means entering a world of excellence that is 100% Made in Italy.
A good old-fashioned preoccupation with details and a determination to get things right has transformed over time into well-honed procedures that never neglect any product phase:
We have everything covered in house from technical design, material sourcing, prototype tests and end-of-line trial. A passion for "doing things properly" that spurs the company on to study new solutions with an eye on well-being and environmental sustainability.
The Klover Ireland Product Range
The air technology means a pellet stove with forced ventilation via a whisper quite fan suited to all rooms.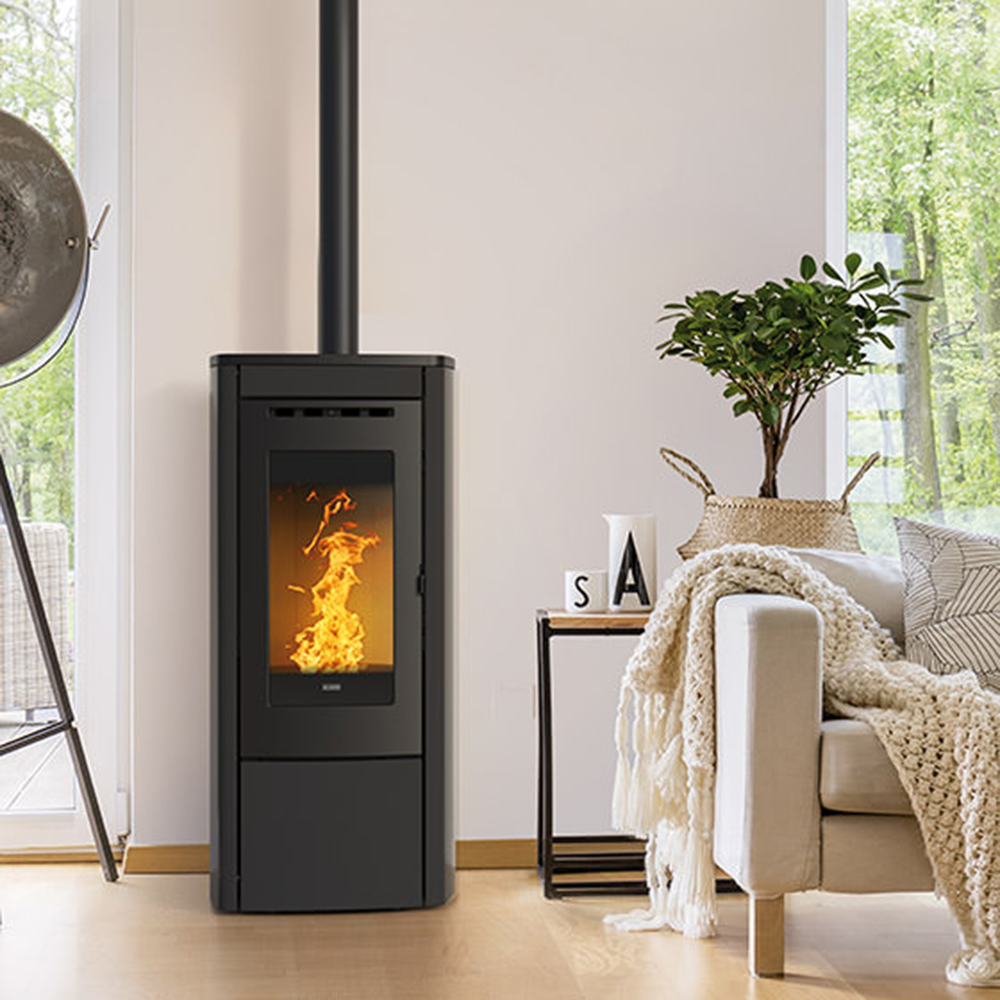 The soft air stoves offers complete silence with forced ventilation that can be completely switched off for total silence, which then distribute hot air by means of thermal radiation for a completely natural relaxation.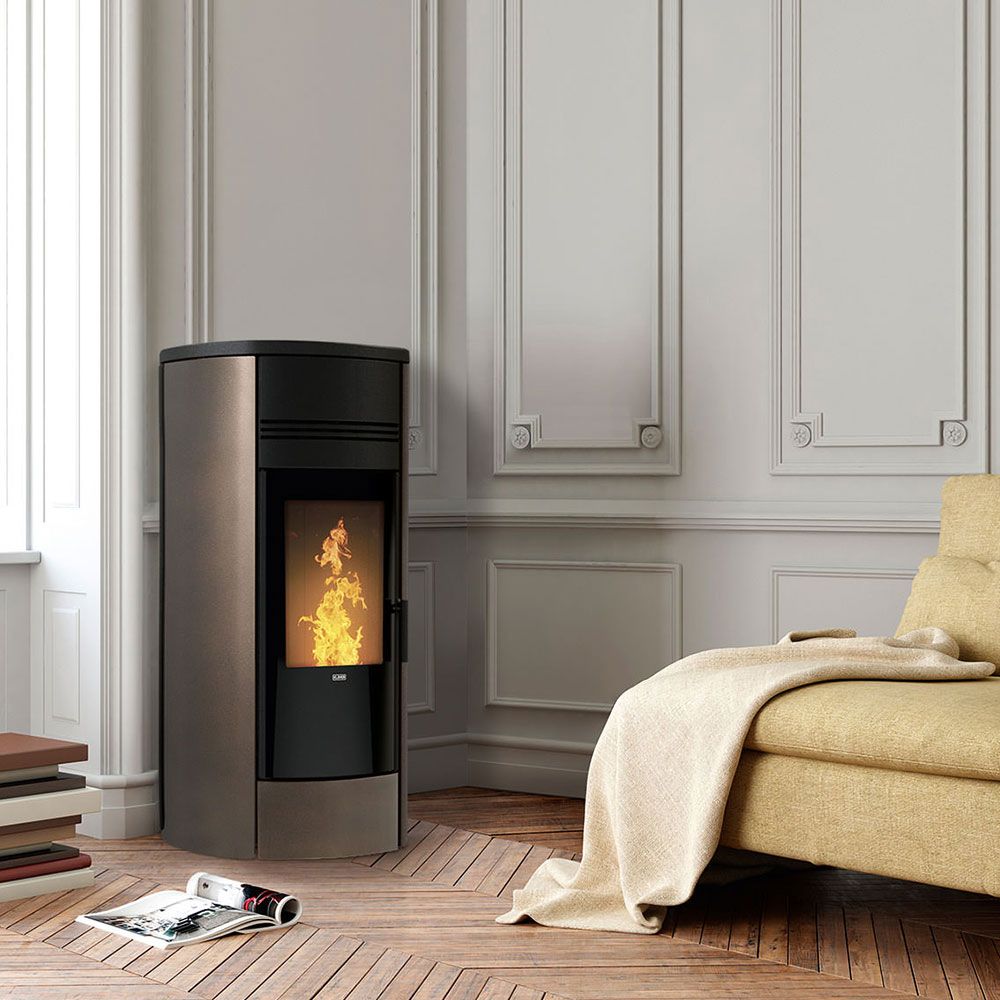 A stove with an integrated boiler; suitable for central heating, domestic hot water and room heat. It is suitable for radiators and/or underfloor heating.
A Wood Pellet Boiler is the perfect choice for all your central heating requirements, that easily heat radiators, underfloor heating, domestic hot water or any combination of these. Most do not require a buffer tank and will automatically modulate as demand is almost satisfied without any significant drop in efficiency, making them a great choice for new builds and retrofits alike.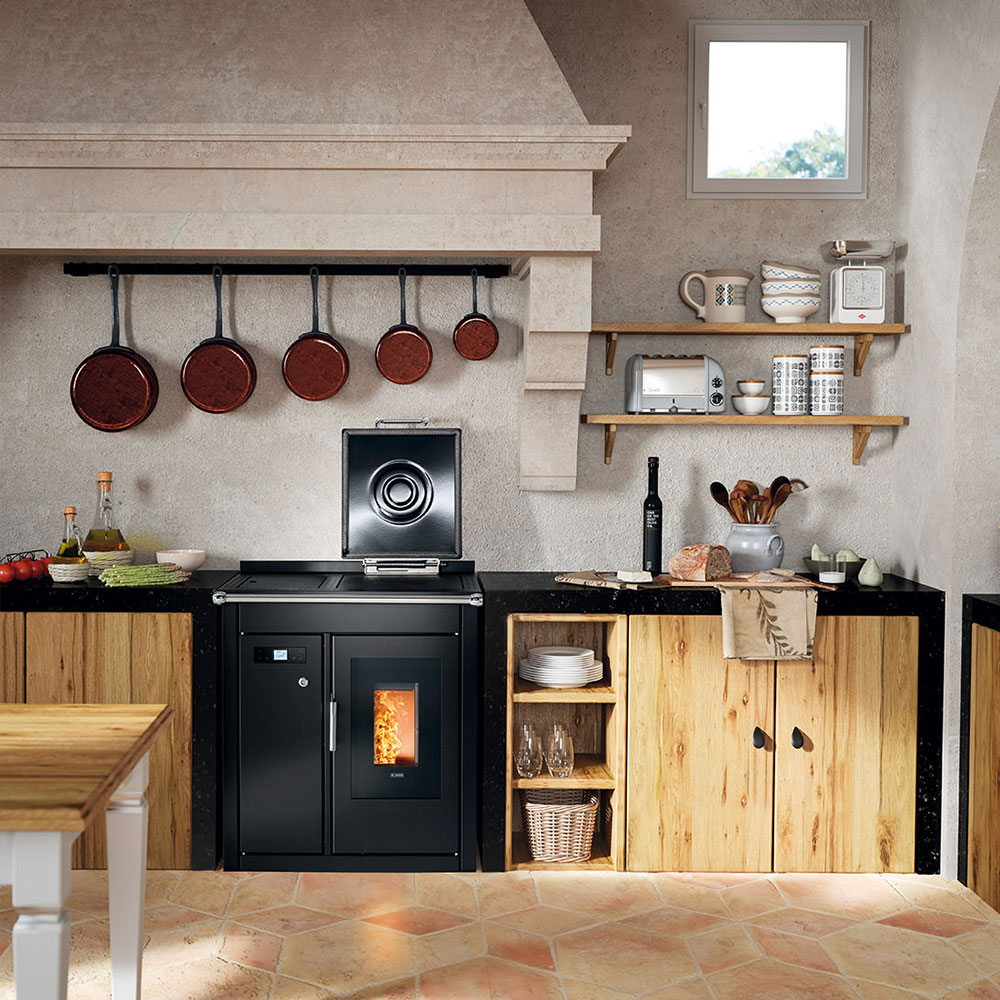 A range cooker with an integrated boiler, suitable for all your cooking needs that will provide heat for your central heating, domestic hot water and room heat. It is suitable for radiators and/or underfloor heating.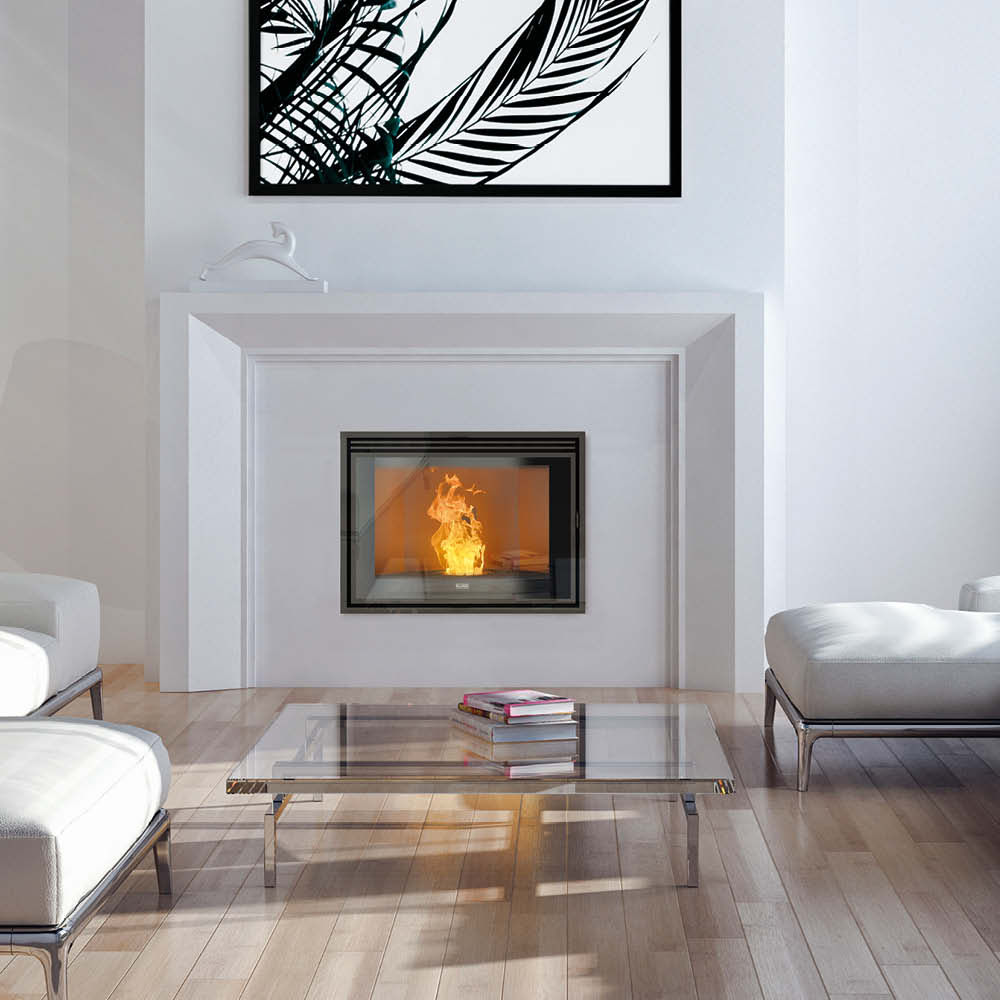 A stove which can be fitted flush into a wall, and are available in Air, Ductable Multi Air and Boiler models. Insert stoves are very neat and have a "TV screen" appearance.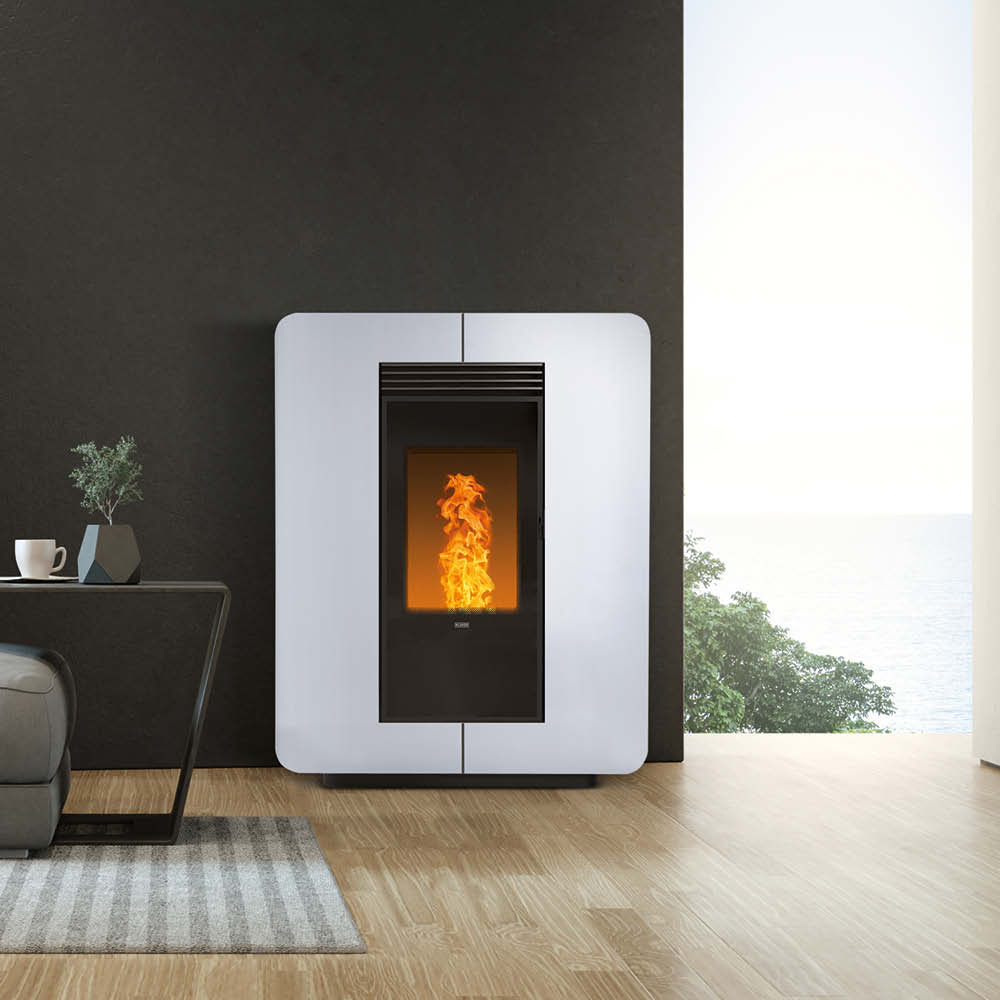 A stove, without a boiler, with one or more "ducts" at the rear of the stove to easily distribute some or all heat to adjacent rooms through a simple duct, thanks to the innovative Multi Air System.
Our high-quality Klover products are available via an exclusive network of retailers.